Employment Medicals
Job Medical offers a comprehensive occupational health service, including Pre-employment Medical Assessments (PEM), Coal Board Medicals (CBM), Workcover (WC), Return to Work Assessments (RTWA) and Periodic Medical Assessments (PMA). We have been providing these services to many of Australia's major mining, industrial and recruitment companies over the past twelve years.
Pre-Employment Medicals
Pre-employment Assessments have become an integral component of the employment process, by ensuring the candidate's suitability for the nature of the job, and hence minimising the risk of work related injury, with obvious benefits to both employer and employee.
Return to work Medicals
These examinations are of benefit to both employer and employee, in ensuring that an injured employee has regained full functional capacity to enable them to safely and effectively perform the duties of their occupation.
Periodic Medicals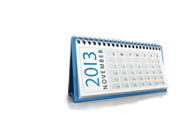 It is increasingly common for employers to provide periodic medical examinations for their employees, with an emphasis on the early detection of potential health problems. These medicals are also a good opportunity for our doctors to help educate employees regarding healthy lifestyle issues, again with obvious long term benefits for employer and employee.